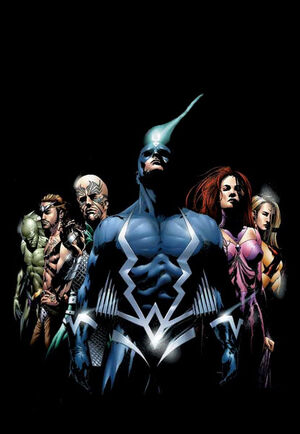 Welcome to the Inhumans. We are the most powerful superhumans on the moon.Our base of operations is in the ancient city, Attilan, but our race is all but perished. We must live in the memorys of our ancesters, Black Bolt, Medusa, Crystal, Gorgon, Karnak, Triton, and Lockjaw. So will you follow in the footsteps in some of the greatest superheroes on earth?
Leader
Second in Commands
Other Members
N/A
Official Announcements
Edit
There are no announcements to display at this time.
Ad blocker interference detected!
Wikia is a free-to-use site that makes money from advertising. We have a modified experience for viewers using ad blockers

Wikia is not accessible if you've made further modifications. Remove the custom ad blocker rule(s) and the page will load as expected.