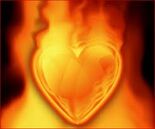 Who are YOU? Cause maybe you should tell me, after all this is MY diary you are reading. Well, I guess cause I'm in a good mood, I'll tell you 'bout me. My name is Alexandra Motion, but don't call me that, if you do you'll never be seen again...Call me Alex, or Dragon. Yes, I am nine years old. But don't underestimate me for that. I have the intelligence of a fifteen year old. Some say I'm insane, maybe I am, just warning you. I like fire. I love fire. Fire is me. That's my powers you see, I can control, create, be resistant, put out fire. WIP
Ad blocker interference detected!
Wikia is a free-to-use site that makes money from advertising. We have a modified experience for viewers using ad blockers

Wikia is not accessible if you've made further modifications. Remove the custom ad blocker rule(s) and the page will load as expected.